Lane Unhjem started his day as usual. He was on his farm, and he was driving his combine harvester across his field. Then suddenly, he noticed that thick smoke was coming out from his combine.
It all happened too quickly and soon his combine was on fire.
Lane had to be quick! He needed to get out of the machine, and of course, he tried his best to put out the fire. His neighbors at that time saw the thick smoke and they rushed over to Lane's farm, where they helped him put out the fire.
They were able to extinguish the fire, but the combine was destroyed.
A few moments later, Lane Unhjem, who was already 57 at that time, started feeling sick. He knew there was something wrong with him.
The thick smoke that he inhaled and the shock of the accident caused Lane to suffer from a heart attack!
We can't imagine how Lane was able to handle such a tragedy! If he wasn't quick to think and calm, everything might have turned out differently!
Lane was a quick thinker – he knew that his life was in danger, so he immediately asked for help, and soon, he was rushed to Trinity Medical Center in Minot, North Dakota by his trusted neighbors.
If his neighbors weren't there at that moment, he might have collapsed in the field without anyone knowing.
He was treated in the hospital, and he became stable, however, they needed to monitor his condition, and he had to stay in the hospital for more than three weeks!
He was worried about his field and his work, but health comes first, so he had no choice but to stay in the hospital.
Can you imagine how worried he was? His hospital bills were piling up, and all his hard work would all go to waste if he wouldn't be able to harvest his crops.
But guess what? When Lane's neighbors, the kind farmers of Divide County, N.D., heard what happened to their friend, they immediately stopped what they were doing.
All of Lane's kind-hearted neighbors gathered together to create a plan on how they could help Lane and his family.
Around 60 of Lane's neighbors showed up at Unhjem's farm, all with their heavy-duty machinery and a genuine smile, offering Lane's family the help they needed.
They volunteered to help Lane's family finish ALL his pending harvest for him.
"Approximately 40 to 50 farmers, driving combine, pulling grain carts, driving semis and various other harvest related items, converged on the Unhjem farmstead and they will take care of harvest for Lane and his family today. I believe there were about a dozen combines involved," Don Anderson posted on Facebook.
Can you imagine how relieved Lane and his family were? It would have been impossible to save all these crops if they didn't help. Everything would have gone to waste.
It was a job that requires hard work, manpower, and machinery, but these guys were able to do it in a shorter period – thanks to their combined efforts!
The farmers were able to finish 1000 acres in just over 7 hours!
That's an amazing dedication to work! No wonder Lane's family felt grateful and relieved.
Lane's daughter, Samantha Coates, created a GoFundMe account where she continuously updates everyone about her father's condition.
She also wrote how grateful they were for all the people who helped them. From all their neighbors who helped with the harvest and also for all those who have donated for her father's medical bills.
Last September 22, Samantha posted:
"Today marks day 13 that my 57-year-old dad is in ICU intubated & continuing his fight for his life. These past 13 days have been some of the hardest days my family has faced; and yet love, family, friends, community, the hospital care team & God have seen us through."
There, she enumerated all the help they received, from the aid of their neighbors to the medical staff and to all the people who sent them messages, donations, and prayers.
As of today, they have already been able to raise $11,594, and there are still many people who are donating. They have a long way to go, but they are very hopeful that they will make it through.
Don Anderson ends his post with this hopeful message:
"The Unhjems have a beautiful crop that will be safe in the bins today, and more importantly they have the comfort of knowing that they have a community of friends that are helping, praying, and doing whatever they can to help them get through this tough time. What a great sense of pride we can all have knowing that when we face something like this, we're not alone."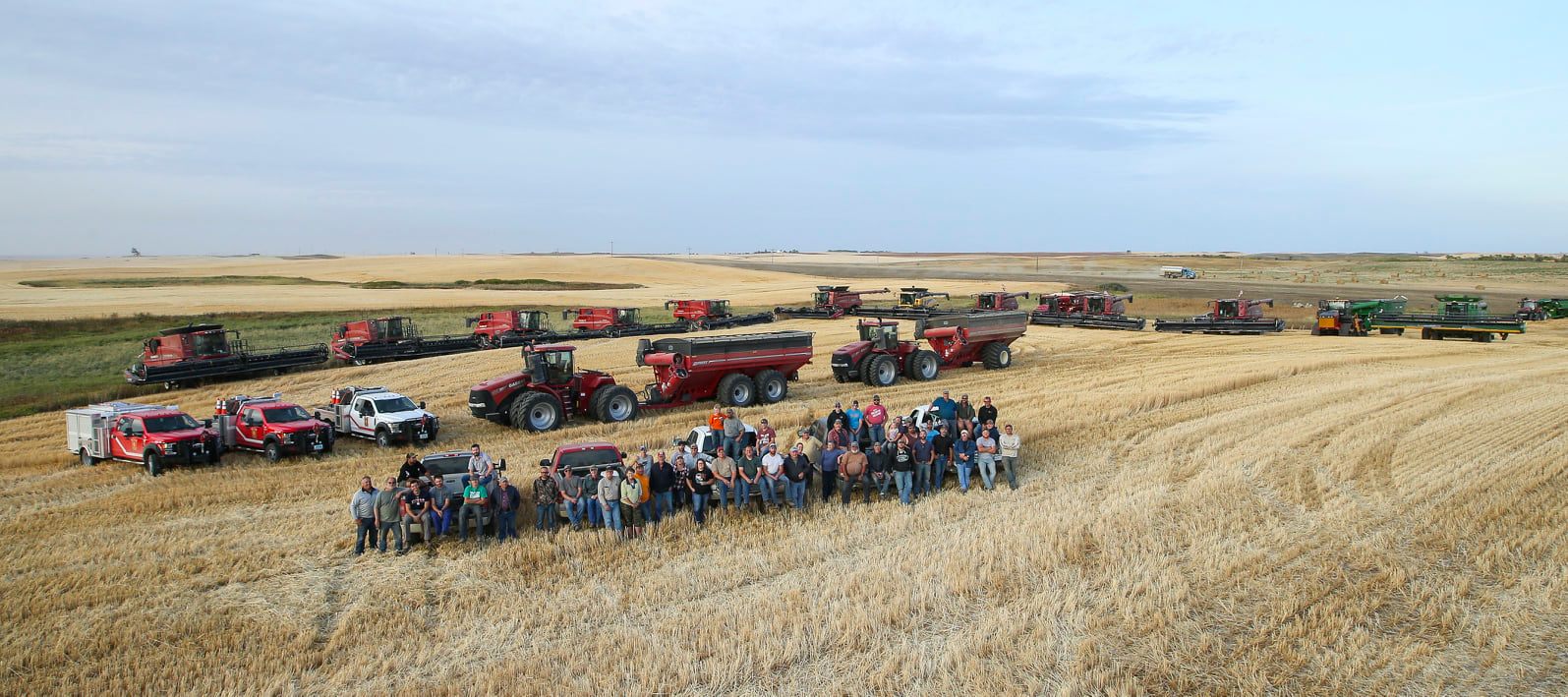 We totally agree with Don! The bond that they have in their community is beyond admirable- it's inspiring! We also wish Lane a fast recovery!
If you want to check out their GoFundMe account, just click this link.
Please SHARE this with your friends and family.
Source: GoFundMe, Don Anderson, InspireMore